Direct Lenders For Bad Credit
The One Stop Money Shop is an FCA authorised direct lender for bad credit. This means we consider applications from people with less than perfect credit scores, helping you to borrow between £300 to £1,000. And as we're a direct lender, you'd work with us from start to finish – with direct lenders, there is no middleman necessary!
To make an online application, simply click on the apply button below – it should take around 5 minutes to complete. You'll receive an instant decision on screen, so you'll know whether you have been successful or not. We consider all credit histories, so even if you've been turned down previously, we may be able to help!
After a few additional checks, funds can successfully be directly sent to your bank account – we aim to transfer the loan the same day you apply. And as we're a direct lender, there are no fees for applying.
What is a direct lender?
The One Stop Money Shop is a direct lender that offers an alternative to payday loans. We process your application and, once approved, transfer the funds to your bank account. You have peace of mind knowing that you are working with one established company and your details are held safely and securely.
Founded in 2002, we have become one of the most established money lenders in the UK and are fully authorised by the Financial Conduct Authority with a strong commitment to responsible lending and treating customers fairly.
Our entire application is online from start to finish and you can apply using a desktop, laptop, mobile or tablet – all you need is access to the internet. Our loan application is available to complete 24 hours a day, 7 days a week including weekends, and we will always aim to process and fund your application as soon as possible.
Why apply with a direct lender?
There are a number of reasons why it's a good idea to apply with direct lenders rather than brokers. Firstly, it's safe and secure – as a direct lender for bad credit, our site is hosted on an SSL, meaning that there is an extra layer of encryption to make your data and information more secure. In addition, as part of having a consumer credit license and being FCA authorised, we take special precautions when it comes to keeping your information and data safe. So it will not be passed onto other companies without your consent.
There are also no upfront fees – when you apply with The One Stop Money Shop, we only charge interest on the successful completion of your loan. Other benefits of applying with us include:
Bad credit considered
Instant decision
Same day funding
No upfront fees
No guarantor required
Why Might You Need a Direct Lender UK Payday Loan?
When it comes to payday loans, bad credit loans with a direct lender, and short term instalment loans, these are typically borrowed to pay for an unexpected expense. This could be anything from a broken boiler to urgent car repairs – the sort of thing you can't plan for! By taking out an emergency loan, you can cover such expenses, and then repay the funds over the coming months, when you get paid.
It is important to note that short term loans shouldn't be used for long term expenses, or to repay other credit. If you are struggling with your finances, it may be a good idea to seek third party support, such as with Step Change or the Citizens Advice Bureau. They'll be able to provide impartial advice, and help you get back on track.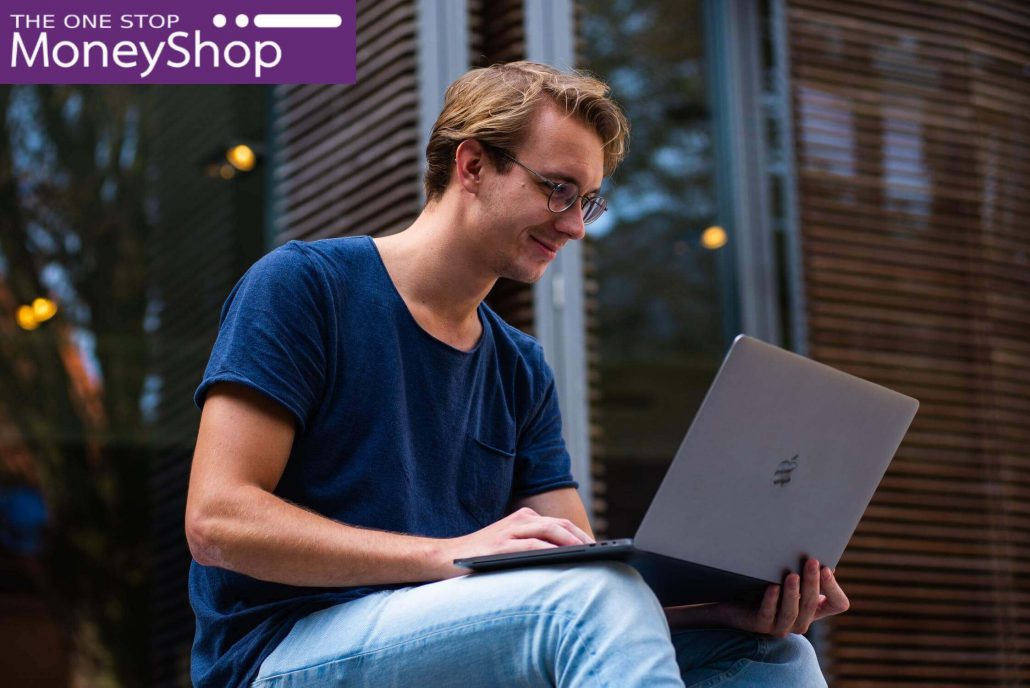 Can I get approved with bad credit?
The simple answer is yes! We are a direct lender for bad credit, so we'll consider your application even if you have bad credit. So if you've struggled with your finances in the past, and perhaps become insolvent or issued a County Court Judgement (CCJ), we may be able to help – see CCJ loans for more information.
The One Stop Money Shop don't just focus on your credit history either. We'll also take into account your current financial situation, such as your employment and income, which will generally give a better indication of your ability to make your repayments on time than your loan history!
Loans for Bad Credit – Direct Lenders
If you're looking for payday loans, bad credit direct lender loans, or other forms of short term loan, The One Stop Money Shop may be able to help. We consider all credit histories, offering loans of up to £1,000. You can repay the loan over six to twelve months, which allows you to spread the cost of repayment.
Here at The One Stop Money Shop, we understand that it's not always possible to maintain a good credit rating. If you were to lose your job, for example, or needed to take extended leave from work, you may fall behind on your repayments, lowering your credit score. As such things are outside your control, we prefer to focus on your current situation rather than your credit history.
We are therefore willing to consider bad credit loans, though you may also be able to take a few simple steps to improve your credit score and maximise your chances of approval! For instance, you can improve your credit rating by closing any cards and accounts you're not using, as well as paying off older debts. Making your current monthly repayments on time will also help boost your credit score.
What is the criteria for applying?
To be eligible to apply with The One Stop Money Shop, you'll need to be a full-time UK resident, and over 25 years of age. You'll also need to meet the following basic criteria:
Employed full time or part time, and thus able to keep to your repayments
Have an active mobile phone and email address
Have a UK based bank account
Once you've completed your loan application, The One Stop Money Shop will ensure that you're able to afford your monthly repayments by carrying out credit and affordability checks. And if there's a chance that the loan payments won't be comfortable, we may discuss the amount you're looking to borrow, in order to find the best amount for you. In some cases, we may request a proof of employment such as a payslip or recent statement.
Why apply with The One Stop Money Shop?
The One Stop Money Shop is your place to borrow from £300 to £1,000, which can be repaid over 6, 9 or 12 months. We provide a first class customer service from start to finish and you are able to obtain the funds directly into your bank account in one lump sum. While we can't guarantee an instant loan, we'll do our best to pay out the funds as soon as possible.
We are a UK direct lender with an 100% online application, and with no fees for applying, we are the perfect loans partner to help you get the finance you need.
Useful guides
How to improve your credit score