Instalment Loans
Instalment loans allow you to borrow £300 to £1,000 repaid over 6, 9 or 12 months in equal monthly payments. The One Stop Money Shop is a trusted instalment lender which was founded in 2002 with a passion for responsible lending and helping customers find the right finance for them.
Our instalment loan option allows customers to spread repayment over a number of months, giving them the much needed breathing space to pay off a pressing bill or emergency expense. Our entire loan application is completed online from start to finish and you will receive an instant decision on the screen letting you know if you have been approved. Subject to further checks, successful applicants will receive funds to their bank account within 1 hour.
Instalment loans repaid over 6, 9 or 12 months
When applying with The One Stop Money Shop, you are in control to choose how much you wish to borrow and how long for. The amount you can borrow is based on factors such as your monthly income, affordability and credit score, with up to £1,000 available on the same day of applying.
Our instalment loans are repaid in equal monthly instalments, so you know exactly how much you are repaying each month and can budget effectively. If you ever find that you are in a position to repay your loan early, you can do so, and you will typically save money overall on your loan since you are accruing less interest.
Representative Example:
£500 loan repayable over 12 months £81.25 per month total amount payable £975.00
Representative 295.60% APR fixed
Loan amount £500 over 12 Months:
| | |
| --- | --- |
| | Interest Repayment |
| Month 1 | £81.25 |
| Month 2 | £81.25 |
| Month 3 | £81.25 |
| Month 4 | £81.25 |
| Month 5 | £81.25 |
| Month 6 | £81.25 |
| Month 7 | £81.25 |
| Month 8 | £81.25 |
| Month 9 | £81.25 |
| Month 10 | £81.25 |
| Month 11 | £81.25 |
| Month 12 | £81.25 |
| | |
| Total Interest | £475.00 |
| Total Repay | £975.00 |
Why should I use instalment loans?
Our instalment loans offer flexibility, since you are able to spread your repayment over several weeks or months. So rather than feeling pressured to repay your entire loan interest in a short space of time, you have the time to get your finances in order, repay any outstanding debts and take better control of your finances.
The long term nature of instalment loans can give you some much needed space, especially if you have been experiencing debt trouble . You may find that you are going through a transition period in life such as starting a new job, selling your property or living with a newborn. The opportunity to receive money in one lump sum and repay over several months can give you some important time to manage your finances more effectively.
Instalment loans are a viable payday loans alternative. With traditional payday loans, applicants would typically borrow for 14 to 30 days, but this would put a lot of pressure on their finances and often create an unhealthy debt cycle. With a loan repaid over 6, 9 or 12 months, you can get out of the common payday trap and borrow more sensibly.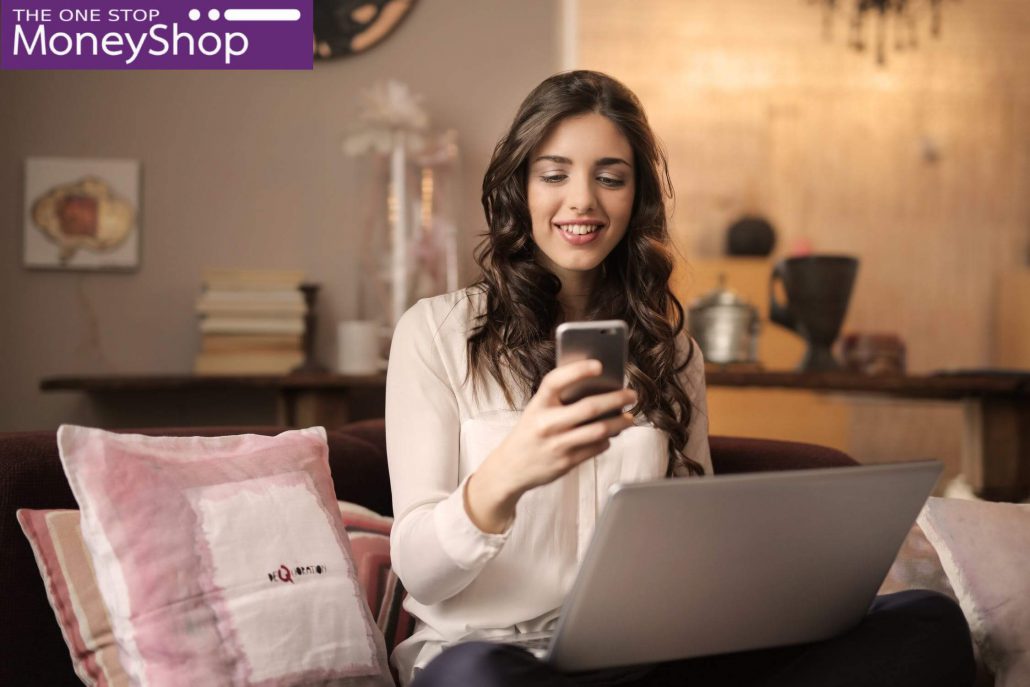 What is the criteria to apply?
To be eligible to apply, you must fulfil the following criteria:
Over 25 years of age
UK resident full-time
Employed full-time or part-time
Able to afford monthly repayments
Valid UK debit account, mobile phone and email address
Your application will be subject to instant checks to determine your affordability for an instalment loan. We need to ensure that you can afford to repay your loan without falling into financial difficulty and we achieve this by carrying out a quick credit check and comparing your monthly income to your expenses.
The One Stop Money Shop is able to facilitate instalment loans for bad credit customers, taking a view on those with missed repayments and defaults. You must be able to demonstrate your employment and affordability.
We require you to have a working UK debit account, so we know where to send the successful funds to and where to collect repayment from. We also need a working mobile phone number and email address so you can verify your loan and so we can be in contact with you if need be.
How to apply for instalment loans with The One Stop Money Shop
Apply online using the button below and you will be taken to our application form. You can apply 24 hours a day, 7 days a week, you just need access to the Internet and can use a desktop, mobile or tablet. You will receive an instant decision letting you know if you have been approved and once you electronically sign the loan agreement and complete some final checks, we can usually transfer funds in 1 hour.
The One Stop Money Shop proudly offers instalment loans as a direct lender, meaning that we can process your application from start to finish, transfer funds and take collections too. There are no other brokers or middlemen involved and there are no upfront fees for applying. You also have peace of mind knowing that you are working with a company that is FCA regulated and authorised. Simply click on the button below to get started.