Short Term Loans
Short term loans from The One Stop Money Shop are available from £300 to £1,000 and repaid over 6, 9 or 12 months depending on your requirements.
We were founded in 2002 and have since become one of the most established short term lenders in the UK, helping thousands of customers get the finance that they need.
Whether you're looking to use your loan for home improvements, emergency purposes, debt consolidation or other reasons – we are here to help you. Our commitment to customer service and speed means that if successful, we are able to process and transfer your funds within 1 hour of approval. To get started, simply click on 'apply now' below.
Apply for short term loans with The One Stop Money Shop
When applying with The One Stop Money Shop, you are in control of your finances.You can choose how much you wish to borrow, how long for, as well as select the payment date you'd like your collections to be made each month. Generally this will fall in line with your payday.
Our application takes only a few minutes to complete and you will then receive an instant decision, letting you know if you have been provisionally approved or not.
Subject to further checks, we will be able to fund your quick loan online in one lump sum, directly to your bank account. And as we're a direct lender, you don't need to worry about a middleman.
Why Apply for a Direct Lender Short Term Loan?
Short term loans are intended to cover short term costs. Generally, this will be an unexpected expense, such as a dental bill or car repairs. These loans can help you pay for essential costs, when you don't have the money saved.
The One Stop Money Shop is a direct lender, which means that there are no brokers or middlemen involved in the application process. If approved, we'll pay out the funds directly into your bank account. You can also be assured that none of your details will be passed on without your consent – they're all stored in our secure servers. And because we're a short term loan direct lender, there are no fees for applying with us.
Can I get a short term loan with no credit checks?
Whilst many customers are looking for short term loans without credit checks, unfortunately such a thing is not common in this day and age. As a short term lender, which is fully authorised by the Financial Conduct Authority (FCA), we must carry out sufficient checks to ensure that our loans will not cause any financial difficulty or payment trouble to the customer.
We therefore carry out a credit check using information from one of the three main credit reference agencies in the UK, which provides us real-time information of any other outstanding loans or defaults.
In addition, we carry out affordability checks, comparing your monthly income to your expenses, and this allows us to assess how much you can afford to borrow each month. We believe that your affordability is just as important as your credit history. Especially as your credit score isn't always a true indicator of how you manage your money. If you can afford to make the repayments without putting yourself in any difficulty, we may be able to fund your loan. 
For any further questions about the checks we carry out, you can contact us here.
How long can I borrow for?
We offer short term loans for a maximum of 12 months, however you can choose to repay over 6 or 9 months, and you always have the option to repay early. This will make it cheaper, since you will accrue less interest on your loan overall. For more information see 12 month loans.
As a direct lender, our short term loans are not only transferred directly into your bank account by The One Stop Money Shop, you can also be assured that there is no middle man when it comes to repayment. You can decide how long you want to borrow the money for, and then set up direct monthly repayments.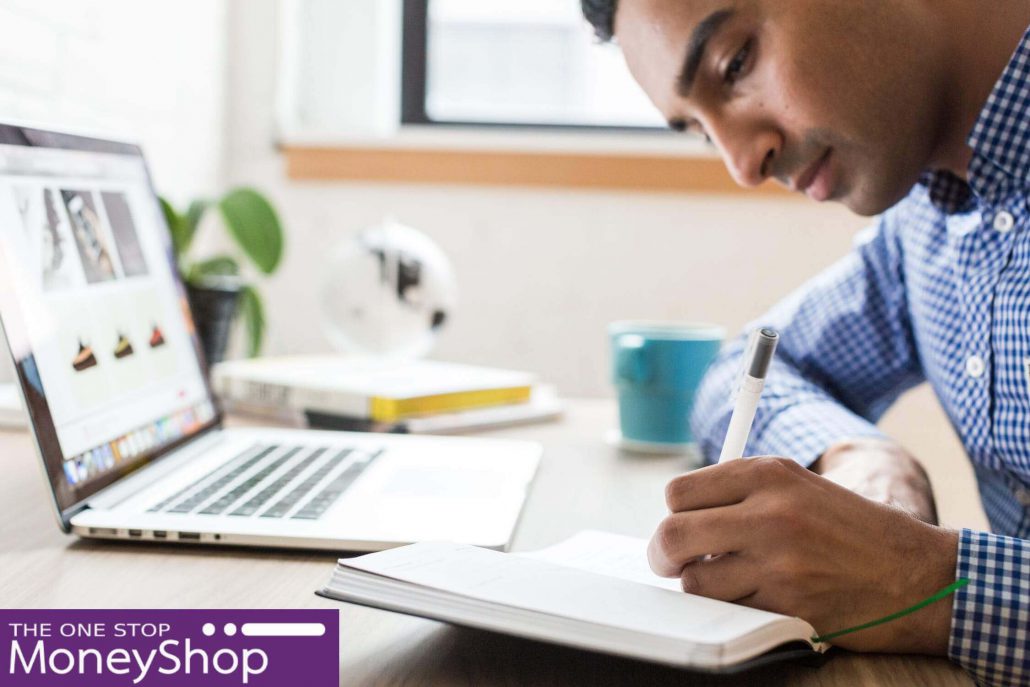 Can I apply for a short term loan for bad credit?
We are able to facilitate short term loans for bad credit customers, taking into account other factors such as monthly income and employment status. We always try our best to help our customers and understand their circumstances.
If they can demonstrate their creditworthiness and commitment to repaying the loan on time, we will assist where we can and provide a loan sum and term to suit their requirements.
In the event that we cannot provide a short term loan for bad credit we may, with your consent, recommend other similar partners who may be able to help. You can be assured that we would never pass on any information without your express permission.
What is the criteria for applying?
If you're looking for short term loans, bad credit loans, or unsecured loans, The One Stop Money Shop may be able to help. The criteria for applying for a loan with us is:
You must be over 25 years of age
You'll need to be a full-time UK resident
You must be employed and have a regular income
You should be in possession of a bank account, mobile and email address
You must be able to afford the due repayments on time
Even if you have a bad credit history, we may be able to fund your loan, as we take into account your affordability as well as your credit history.
What happens if you cannot repay your loan?
If you cannot repay your loan on time and you know that you are going to miss an upcoming repayment, we recommend getting in touch with our customer services team, who will do their best to help you, discussing a few different options. This might include delaying your repayment to give you more time, or taking a partial collection without damaging your credit score.
As an FCA authorised lender, we are passionate about offering forbearance and will always aim to assist customers facing difficulty.
Failing to repay your loan or get in contact with our team may result in late fees or daily interest being added to your loan for the days that it is in arrears. The maximum default fee is £15 according to the FCA regulations, and contacting us sooner rather than later can help avoid this being incurred.
How Do I Apply for a Short Term Loan?
Looking for a direct lender short term loan? You can borrow up to £1,000 with The One Stop Money Shop, whether you're looking into short term loans, bad credit loans, or other types of unsecured credit, our application process is short and straightforward.
First, simply select the amount you're looking to borrow, as well as your repayment dates. We'll then ask you a few questions, and if approved, we'll aim to pay out the funds as soon as possible, directly into your bank account.
Useful guides about short term loans
How to get the best rate for short term loans